Build All Things Insurance
Blox allows you to plan, build, test, deploy, extend and maintain your insurance applications and systems. Experience the power of building all things insurance. without writing a single line of code.
Build Insurance Applications with Confidence
A powerful engine and orchestrator to build anything Insurance, your way.
Build with basic components
Create reusable components
Create automated workflows that do more than just one thing
Move fast with off-the-shelf pre-built blocks
Test & Iterate in a fast and efficient manner
Ship for better outcomes, not outputs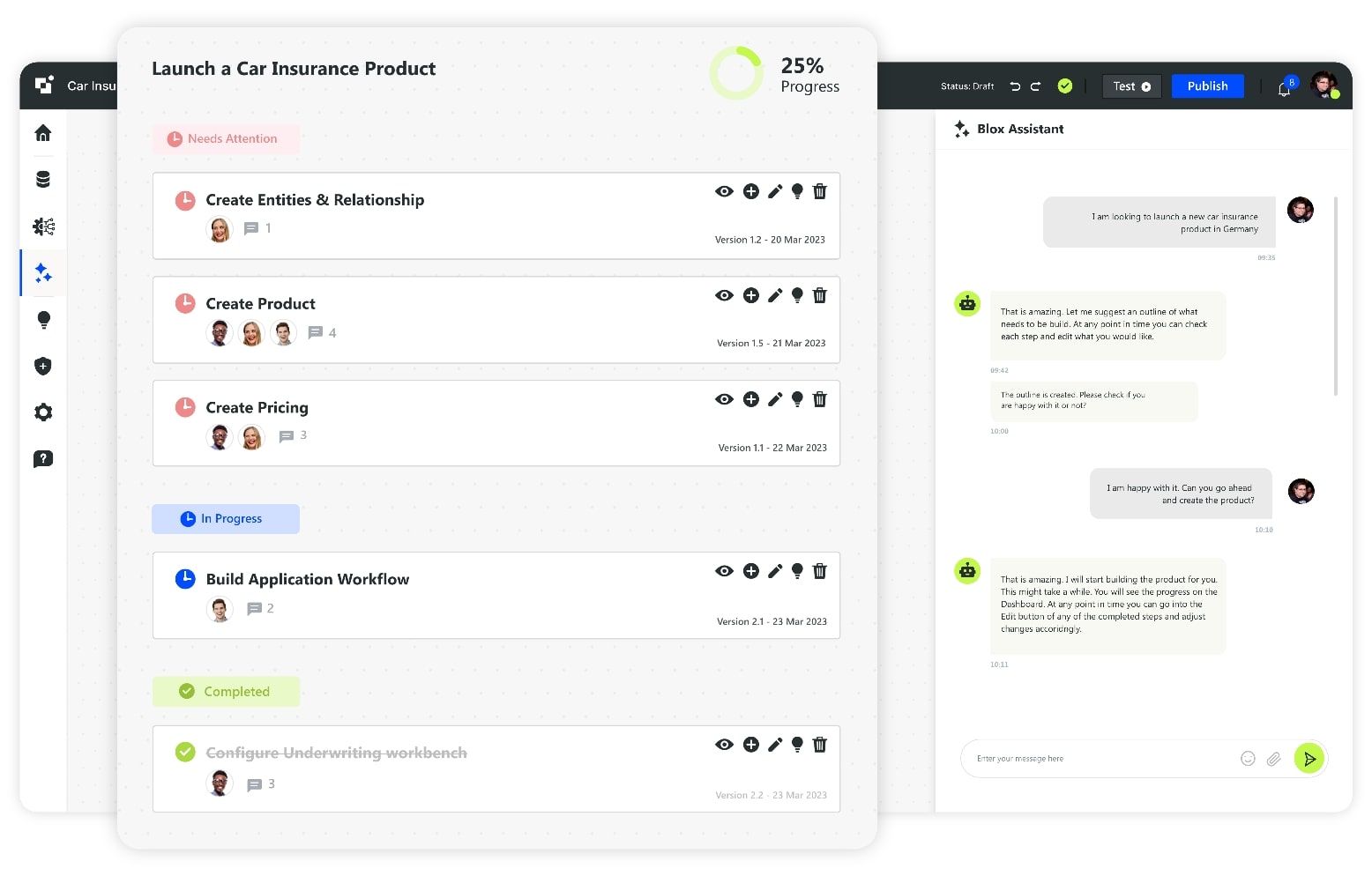 Try Blox today
Get started building your insurance applications
in under 10 minutes